Infrastructure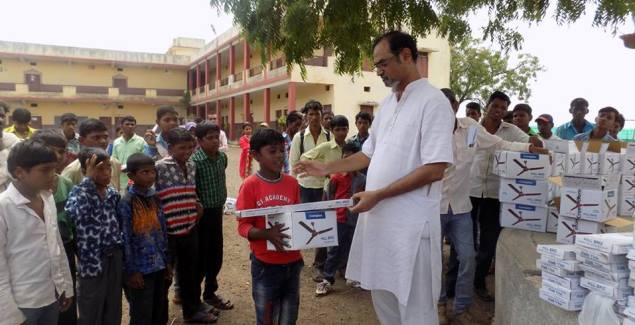 Sampark has sprawling campus. The guest block can be seen in the background.
Sampark is based at Sampark Gram, between Petlawad and Raipuria.
The Sampark Gram has office, guest house and mess blocks, forming a U-shape. Office and guest house blocks are two-storey buildings, while mess block is single storey building. The office block has sufficient number of rooms and training halls. The office is computerised and has latest means of communication. Enough training equipment is available as per need. The guest house has six guest rooms on the ground floor. The first floor is being used as school these days. The mess provides traditional, local vegetarian food.
Library and means of entertainment are available at Sampark Gram for both the staff and the guests.
Sufficient number of vehicles, including two-wheelers and four-wheelers are available with the organisation. These are made available to the staff for visiting the field.
Enough care has been taken to make Sampark Gram environment friendly. It has installed solar power panel to produce 4 KW electricity, which is sufficient for meeting electricity requirements of the office. It does not have a generator set on its premises. As the area is rain deficient, leading to perennial shortage of water, provision of rain water harvesting has been made. Almost 300,000 litres of water is collected in the underground tank and this water is used for all the purposes during summers.