Improving General Health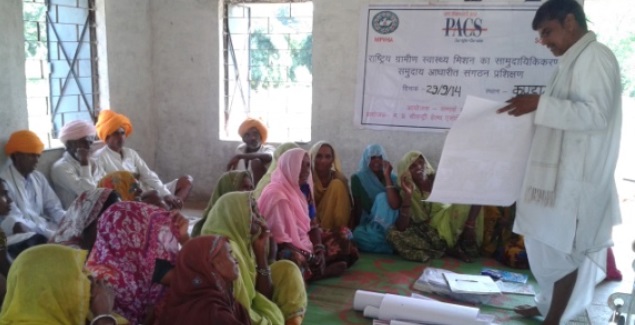 118 Women were trained as birth attendants or dais and 50 as Swasthya Sahelis. They got basic training in reproductive and gynaecological health to provide immediate relief and care to village women at the time of immense need emerged and no government health workers presented.
300 Adolescent girls in Government schools trained to make sanitary napkins which has further benefited 1200 girls.
Toilets constructed for both boys and girls in 25 schools. This has especially benefited the girls who otherwise have no privacy and tendancy of dropout from school due to not having place for managing menstural hygiene.
Awareness campaigns in the villages and schools and free distribution of mosquito nets to children in schools. Regular checkups and followups resulted in prevention and quick cure of malaria benefited a population of 20,000 people.