Education and Skill Development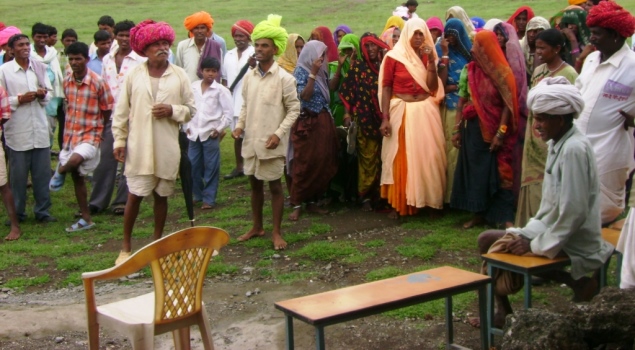 Quality Education provided to over 12000 children studying in 150 Government Primary Schools and their educational levels have increased as a result.
240 Dropout children in 40 villages were brought back to mainstream school education through the provision of training in the residential schools.
2500 Children from remote villages in Petlawad Tehsil get quality residential education in the school in the Sampark Campus at Raipuria based on Gandhiji's concept of "Nai Talim".
Children who cannot study during the day due to various reasons provided night schools education in ten villages and brought back into the mainstream schooling.
The children of 30 villages are involved in the Bal Panchayats where they discuss their rights and also get to know about the way in which society and its institutions work.
The parents of school going children in 50 villages have come together to form associations which monitor the performance of the Government schools and ensure that the Right to Education Act being implemented properly.
Special educational workshops conducted to teach the children about difficult concepts in subjects like Mathematics and Science and this has considerably increased the enthusiasm among them to learn it.
A mobile library visits by turns to 60 villages and provides the children an opportunity to be with books has led to an increase in their reading and analytical skills.
15000 Children have benefited from the science centre being able to see and operate models on various aspects of science. Teachers of Government schools have also benefited.
Various cottage industries such as candle making, tooth powder making, tailoring etc have taught to over 10000 children helping them to develop their earning capabilities at early age.
Adivasi youth provided with a detailed training in pedagogic techniques which has improved the quality of teaching in schools in the Tehsil.
This is a standing campaign that tries to identify children who are not going to school and then motivate their parents to send them to school to avail of the benefits provided under the Right to Education. As a result of this campaign 1300 children who were not studying have brought back into the mainstream education.